Lyme Disease Coalition, Inc. is working on our Surveillance project to be used in conjunction with our prevention program.

In effort to help notify the community of human risk, the Coalition is going to be conducting tick drags in Susquehanna County. Training was received at an earlier meeting held in Apolacon Twp. with Amanda Roome of Sunny Broom.

We will utilize the information obtained from these drags to locate areas of high infestation and publish the results both on the website, and social media as well as local media, and other organizations who are interested. Below is an outline of the project we intend to perform and report on which utilizes part of the program BU has been using:


​Lyme Surveillance Project Teams


Field Tick Dragging Team:

The dragging team is responsible for tick and ecological data collection. They are out in the field (following protocol) dragging corduroy cloths over low lying vegetation on and around walkways in public parks and on campus to collect ticks. Questing (in search of a blood meal) ticks will grab onto the cloth where upon they are transferred into vials filled with 70% ethanol and brought to the lab where they are identified by species (typically the deer tick, Ixodes scapularis), life cycle stage (larvae, nymph or adult) and sex (only adults).

Field Behavioral Team

: The behavioral team assesses the degree of risk for coming in contact with potentially infected ticks. Both clothing and behavioral risk are noted on walkways. Observations are conducted in 30 minute segments where you note the type of clothing and activities of individual, as well as the demographic patterns. This team is critical in order to assess human risk of infection.


Modeling Team

: The modeling team is responsible for taking the data generated by each team and creating algorithms to develop a predictive model of risk for human populations. This team also administers a survey assessing knowledge of and how people are affected by Lyme disease in order to help validate the risk model developed. Mathematical and statistical training and modeling skills are very useful for this team, but not required.
As part of our prevention program, we will give out FREE "Tick-Off" Tick kits to residents who show infestation of tick activity.

***NOTE

"They usually measure human risk in density of infected nymphs. 0.3 infected nymphs per 1000 square meters is considered to be high human risk"

With time sensitive data of infection being mailed out, we will use the number of ticks per sq. as indication of infestation for gifting free Tick Aid Kits.

Literature will be left with any others to be aware and share with family and friends.

If you feel you would like to be a part of these teams, or donate to our organization to help pay for costs incurred to fulfill our goals, please

Volunteer Here Donate Here.
or send us an email to:

ldc@lymediseasecoalition.org and let us know how you'd like to help.

​
Powered by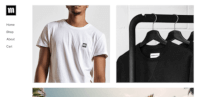 Create your own unique website with customizable templates.