2017:

Acquired the support of a counselor for those who may not be able to leave their homes due to the physical and mental issues created by Lyme disease.

Created a partnership with the Suicide Awareness Program (Margaret Moran)

Networked with PALyme

LDA

TickEncounter, to name a few.

Held meetings in new locations:

Apolacon

New Milford

Hallstead areas

Initiated the March event at the Elk Lake School

Received our recognition from Susquehanna County

Traveled to Harrisburg to support the passing of HB 174 which would help get medical needs addressed.

Attended: Meetings of;

The Montrose Support Group

The SCTBDTF

Susquehanna County Commissioners

Open house hosted by Representative Jonathan Fritz to speak to him about supporting legislation on Lyme disease

The third Lyme disease conference held at Suny Broom in NY,

Superhero Event in Montrose, where we handed out our first "Tick Off" tick kit in a raffle basket.

4th of July Parade in Montrose Walk / Float, where we also had a table to give out information, answer question, and hold our third drawing for a free Tick Aid Kit to help prevent tick-borne diseases. And also raised funds from donations, and tick kit sponsorships.

Arranged:

Tick Surveillance Training Seminar hosted at the Apolacon Twp. Building, where we gave out our second "Tick Off" tick kit

Yoga classes for Lyme patients that was well received with comments of "Thank you for arranging something to help get us motivated to move, it was exactly what was needed."

Developed educational materials, brochures, bookmarks, and slideshow presentations we are eager to get into the public hands, as well as begin showing our slide show.

We have tried to accommodate the many needs of Lyme patients along with providing valuable prevention education, including several articles in the local newspapers and radio station.

Currently:

Considering attending a Health Fair Opportunity Wednesday September 27th (noon-6pm) and Thursday September 28th (6am-noon) in Towanda. (although not in Susquehanna County, it would cover some residents of our county that work there, and possibly engage other county areas to start hosting Lyme & Tick-Borne disease meetings.

Working on creating our tick drags so we can start performing surveillance around the county to provide us with data in evaluation the severity of risk and in what locations are worst. These ticks will be sent in for basic testing, and our data published not only on our website, social media, but also sent to the CDC, and other organizations, and schools interested in working with us, as well as State and Local officials. Upon finding epidemic areas, we will give out FREE "Tick Off" tick aid kits to help those residents quickly start prevention techniques.

Creating poster boards of our slide show presentation so that we might present at camps and other outdoor areas too bright for a slideshow.

Awaiting our CPA to finalize our 501c3 status.

We will need volunteers and funding for these and many of the other tasks we have implemented, and plan to develop.

​
Powered by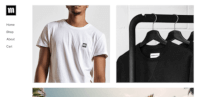 Create your own unique website with customizable templates.