Tickets for the drawing of our "Tick Off" tick kit are printed!!

There are only 200 and will be handed out during the parade, and a few at our table which will be in front of Kids Consignments (Church Street side), Next to Relay for Life! What a combo right?

Karen will be tending the table for us so be sure to stop and say hi, ask for brochures and sign up for the FREE drawing @ 1:00!

Did you read it right? Did it say FREE? YES!!

If you miss out at the table, be sure to run out and grab one dur

ing the parade~ show your support and jump in with us too!!
This FREE drawing is sponsored in part by YOUR CONTRIBUTIONS, and "SAWYER", we're "Working Together to Combat Lyme and Related Diseases", and we're PROUD to have such a big name sponsor our pilot program in prevention. Be sure to get a picture standing by our table and show the Poster and product, then post or send to "Sawyer" and let them know you appreciate their sponsorship!
(Be sure to send us a copy too!)
Have a safe outdoor holiday, and help prevent the spread of Lyme and other tick-borne diseases. Check for ticks several times while outdoors especially when in grassy areas, but be aware they will even crawl on chairs and porches, so don't let your guard down. Use your favorite prevention products,and remember Permethrin is NOT for skin.
Powered by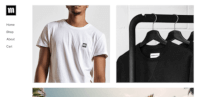 Create your own unique website with customizable templates.