I had the opportunity to speak with

PA State Rep. Jonathan Fritz

this evening in a round table call in session. I would like to thank him for taking the time to do these events and for taking my questions and comments.

My questions was what is being done to get a more standardized treatment to first bites? I followed with three quick stories on the last couple of days, being that I've talked to a couple of people in the last few days, one having removed 14 ticks from her at one time, and another having facial palsy but being told he has Lyme but it's not active. "If it's not active, then why now with the palsy, and if it's not Lyme that's active is it a co-infection that he wasn't tested for, and why not?" I told him I realized he wasn't a doctor, but there have been PADOH bulletins issued, and they are being ignored "How can we get the doctors to utilize the National Clearing House guidelines that have been updated on line?" I also told him even my son received 2 pills when the new guidelines are 28 day course and have been shown in studies to help prevent chronic cases of disease.

Rep. Fritz followed by telling me that the State and two counties Wayne and Susquehanna have developed task forces and have been out to spread awareness, and that's what we need to be doing. Get out and spread awareness to get people talking, and that he knows Susquehanna Counties Task force has done just that.

I informed him that I was on that task force, that we'd formed our Coalition and that I personally dropped of information at his office a while back. That our Lyme Disease Coalition, Inc. has developed a PowerPoint presentation for elementary age children currently waiting to hear from the superintendent of Montrose Area School District to get it started and it also comes with a follow along booklet with activities for the kids to make it fun for them to learn about ticks and be more aware. We also have tick kits we've been handing out at our events to get people practicing prevention.

He had told me that we needed to tell our doctors what we want as far as being tested because we are their customers.

I let him know that I asked for co-infection testing over 3 years ago, and had been denied until just this past week when I about demanded it. I let him know that I never had issues with my back or joints and things and I had to tell the doctors I thought it could be other then lyme such as MS in order to get the mri's I fnally received and confirmed what I'd thought. (Damage)

Rep. Fritz also indicated that we needed to talk to our Doctor friends... and I let him know that even the doctors that want to help us still can't because they are controlled by the facilities they work for and we need standardization within these facilities to get them treating by the new guidelines put out by the National clearing house. I followed by letting him know our doctors are telling us they won't order the tests because our insurance won't cover it and THAT IS something he can help with. Get legislation that mandates the insurance co's cover what is posted as guidelines on that NCH web site.

He said he would post on his website, and see what kind of reaction they get.

What I didn't tell him is the reason we got moving on the Coalition, was lack of funding for those awareness events the county task force was doing. That only a couple of us were funding much of it out of our own pockets... That 3 parents in one day told me their children were sick, two having heart issues caused by Lyme carditis, and another with severe gi and neuro. issues, and that's why we started the non-profit recognized 501c3 Lyme Disease Coalition, Inc.
We felt we needed to do more than what was being done, and couldn't afford to do it alone. We needed to get the community involved because we saw an epidemic on the rise and wanted to start protecting as many as we could with the support of our community because our government was doing very little and very slow.

We can't do much about getting doctors and insurance co's to change until we do get government behind us, but we can help to curtail the new infections with preventative measures.

I also didn't get to talk to him about our tick drags for surveillance.
The one whom I spoke to that took the 14 ticks off her, had no insurance.... and of those 14 ticks I can only estimate 30-50% infection rate per other surveillance studies conducted by nearby schools as we have NO studies being done locally to know what the real risk is. So when 14 ticks are on one person and the guess on exposure is even low at 30%... what do you suppose is the chance she contracts Lyme and a co-infection, with absolutely no insurance and treatment? (30% of those 14 ticks!)

Gene Yaw blew me off when I wrote to him, telling me that I should be writing to another Senator who is dealing with the Lyme issue. (not his exact words)

So again, I'd like to thank

#PAStateRepJonathanFritz

again for taking my call and time to listen to what some of our issues are.
If more of you would contact our government officials and let them know your stories and lack of treatment, maybe they will start to listen.

Also please send a photo of you to our facebook page, and ask us to add you to our "faces of LYME" with a brief story of yours for the caption. We need to get faces to this disease so they can see just how many of us there are. Please also consider sending photos of your children and pets that have Lyme and related diseases... I'll get a new album for the pets very soon.

Thank you for taking the time to write to your representative and helping to get us heard!

We are looking for some help with setting up data entry and this web site too.
At this time we need volunteers, so if you have any experience in web site design and updating, creating a data base for research / surveillance, secretarial work and the like and would love to help out. Send us a message using the contact on the top.
Susquehanna county residents and close to Montrose pa is best suited.
​If you are too sick but know someone else who might be interested please pass the word.

Powered by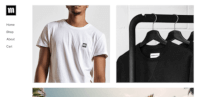 Create your own unique website with customizable templates.