We've known for years now that Lyme and related pathogens have caused health issues outside of the telltale "Erythema Migrans" or bullseye rash. Several "specials" on local public tv and radio stations have done pieces showing the effects on the large joints affected, the knee

being one of the most documented with surgery for knee replacement. In more recent publications, Lyme carditis is being recognized as one of the early issues with Lyme bacteria as well.
Neurological symptoms have now also included the brain for study and reporting. What isn't being taken seriously yet, is the effects on all the organs in the body. If medical facilities and insurance companies would take the records already computerized and compile the data of even the CDC positive cases of Lyme and related TBD infections, we could see just how damaging these diseases are.
Following patients and their medical issues is

showing, kidney, liver, adrenal, parathyroid,

gastrology, and even bone effects. It's time to start utilizing data that exists, and have patients agree to utilize their records already in the system to follow and monitor the issues that present with "Persistent Lyme and related TBD".
"My Lyme Data" is on the right track, now let's move forward with deeper look beyond the symptoms and delve into the causes and effects.

Powered by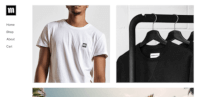 Create your own unique website with customizable templates.