May 25th, 2018 Lyme Disease Coalition, Inc. received news, the new Lyme and Tick-Borne Diseases Center has received approval…

During the fourth annual Binghamton University Lyme Disease Conference, on May 5th, 2018, Dr. Ralph Garruto Ph.D., announced their plans to develop a nationally recognized Research Center. Initially, the center will be implementing 21 research projects that fall within three foundational pillars of the Center.

Eighteen Binghamton faculty from the new School of Pharmacy and Pharmaceutical Sciences, from Harpur College, and from the Watson School of Engineering, in collaboration with faculty from SUNY Upstate Medical University, SUNY College of Environmental Science and Forestry, SUNY Broome, SUNY Delhi, and United Health Services (UHS) hospitals and clinics, have agreed to partner in this endeavor.

Dr. Garruto said, "Our research faculty and physicians are well able to implement aspects of the Center's three foundational pillars."

Diagnostics and Treatment

,

Public Health Education and Outreach

, and

Ecology, Epidemiology, and Risk Modeling.

Within these three foundational pillars will be:

Epidemiology: Integrative models of disease transmission and spread

Diagnostics: New diagnostic tools for both acute and chronic Lyme disease and other TBDs

Public Health: Mitigation strategies, risk assessments, and policy changes to enable delivery of therapy to patients via pharmacies

Research Education: Training of next generation researchers (Undergraduate and Graduate students)

Outreach: Expansion of outreach education on Lyme and other tick-borne diseases. Training secondary school teachers, teaching grade and secondary school students, programs for the public including adult education classes, and Annual Lyme Conferences at SUNY Binghamton for the public and health care providers.

The 2019 annual Lyme Conference at Binghamton University will likely be a two-day event, so mark your calendars for the April/May event.

Our local Lyme Disease Coalition, Inc. is proud to be among the listed groups of organizations included in this area's first Tick-Borne Diseases research center and hope to add value with shared information and experiences.

For more information, please visit the website of the Tick-Borne Diseases Center at:

https://www.binghamton.edu/centers/lyme-disease-center/

Colleen Schake

President

Lyme Disease Coalition, Inc.
Powered by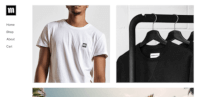 Create your own unique website with customizable templates.