This years parade efforts came with less people walking for Lyme Disease Awareness as some were too sick. The Lyme Disease Coalition, Inc. organization was encouraged to press on, and with the help of another great family managed to pull it off. LDC. Inc. also had a table set up to hand out information while folks waited for the parade to get through town. At 1:00 pm one of the children drew names until a winner in attendance was drawn, for the LDC's "Tick Off" tick kit. The kits are filled with Tick ID, instructions how to remove ticks, supplies to clean the area and hands, as well as supplies and information to send ticks in for testing. Clothing treatment and skin repellent donated by "Sawyer" to help aid the prevention of Lyme and other tick-borne diseases also was part of the giveaway drawing. Others gave $20 to sponsor another tick kit, some just made a contribution, asked questions and took information.

​Along the parade route while literature was handed out, many near them also reached out and asked if they too might have the information. Punch ball balloons marked "Punch out Lyme" were a huge hit with the kids in place of candy which Lyme patients can't have do to the sugar.

Lyme Disease Coalition, Inc. considers this to be a success considering the numbers of people who asked for information. Over 1500 pieces of literature is estimated to have been handed out, and many ideas for next years parade, and this years events were spawn.

The Coalition is working on making the tick drags similar to the one sampled in the parade to perform drags around the county, which they were trained in at a recent event held at the Apolacon Township building. Once they are completed an announcement will be made as to where the first will be held. Results will be posted on the web site, and shared to other organizations with interest.

Calendar of Events is also on the web site, as well as posted on the Facebook page, so be sure to subscribe to at least one, or send an email to ldc@lymediseasecoalition.org to be put on the event notice email list.

Special thanks to

Well Kneaded Massage,

and

Castrogiovanni Agency - Nationwide Insurance

for the support.

Other business sponsors which helped to get the Coalition Programs started are:

SM Smith & Company Inc. - Erie Insurance

and

​Topp Business Solutions

Venue hosting and class or speaker sponsors: Apolacon Twp., Evans Chiropractic Center- Gerald D. Evans DC

, New Milford Rifle and Pistol Club

,

Canawacta Rod & Gun Club, Inc., Binghamton University's Amanda Roome,

Judy Robilotti of

Angel Food, Yvette Bugler - Yoga instructor, DeLores A. Davis MSW LSW,

and

Kids Consignments.

​
Powered by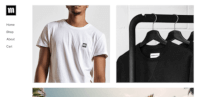 Create your own unique website with customizable templates.