Susquehanna county organizations work together to inform the public about ticks, lyme disease, surveillance studies, and case studies.

The schedule of events started at 9 am with guest speaker

Dr. Ralph Garruto Research Professor of Biomedical Anthropology

. Dr. Garruto.presented on the science behind tick surveillance, areas of important attention such as the places we live, work and play, and not just the forests and fields. He presented studies of mice and the organs affected by the Lyme disease, and talked about how deer don't carry the disease and that the ticks tested from deer did not have the disease. The lecture was approx. an hour long with questions after by an attentive audience.

Emergence the second in a series by Under our Skin Productions was shown following, with a break to allow everyone to stretch and grab a snack offered by the County commissioners.

Second guest was speaker

Dr. Gregory Bach

D.O.,P.C. Family Medicine, Addiction Medicine, Integrative Medicine, and is a Congressional Medical Advisor. Dr. Bach presented cases he has worked on over the years and explained some of the issues with mis-diagnosis, and Lyme disease presenting as other illnesses that he was able to successfully treat once Lyme disease was determined. He also took questions from the audience after his presentation.

Approximately 75 people attended this event, and were able to select free literature offered by the Susquehanna County Tick-Borne Diseases Task Force, and our own Lyme Disease Coalition, Inc. as well as Mary Theresa Jurnack from

Jurnack's Naturally

who has helped many in our area with "the Lyme Diet".

WYOU TV was there to interview Dr.Garruto, and a few members of the audience which appeared on the palive section.

Guests had suggestions and talked before, during break, and after the event offering suggestions and thanked those of us involved for offering this "wonder presentation". One stated that it was a nice blend of science and health care. Others inquired of papers of the surveys, and more links to the information talked about here on the site.

This little article only covers a brief explanation of the entire presentation, but we have included links to the Guests so just click on their names to be taken to their site. Thank you all who came to enjoy a day of information, and we hope to see you at more of our local township meetings being held by our Coalition. (click on the "Calendar of Events" on the top of the page to see not only ours but others in and around the area.)

Your support is greatly appreciated.
Powered by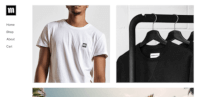 Create your own unique website with customizable templates.