From the year 2005 to 2015 our state has seen an increase of Lyme disease cases by approx. 58% according to the CDC case definition statistics.

According to the CDC's definitions, confirmed cases are those with a definite bulls eye rash, or clinical diagnosis confirmed with laboratory results.

This does not include those with a positive laboratory result, unless it's backed up with physician following up with clinical data of the patient. (Many will not follow up due to the time spent gathering patient information to submit)

PA is listed in the CDC definitions of "

High Incidence State (average incidence of at least 10 confirmed cases per 100,000 persons for previous three reporting years)"

A sample of other diseases that can be transmitted by ticks and other vectors include:

Anaplasmosis – transmitted to humans by tick bites primarily from blacklegged tick

Babesiosis – is transmitted by blacklegged tick

Borrelia Miyamotoi – is transmitted by blacklegged tick

Ehrlichiosis – is transmitted by lone star tick

Lyme disease – transmitted by blacklegged tick and the groundhog tick

Powassan disease – transmitted by the blacklegged tick and the groundhog tick

STARI (Southern tick-associated rash illness) – transmitted by lone star tick

Tularemia – transmitted to humans by the dog tick, the wood tick and the lone star tick.

A common miss conception is that during the winter months there is no need to be concerned.

Ticks don't die in the winter, they only become doormat. This means in warm weather (over 32 degrees) they will become active again looking for a host. This past winter had many damp warm days in which the ticks were active and will be looking for hosts. This means you and your children along with your pets. To help you prevent being one of the victims of this horrifically depilating disease please take precautions. 1-

Avoid infested areas if possible

2-

Do tick checks not only after being outdoors, but also while outdoors. Catch them before they have the chance to crawl up your pant legs.

3-

Wear light colored clothing, long sleeve shirts and pants and tuck your pant legs into your socks.

4-

Treat your outdoor clothing, camping gear, and include your shoes or boots with repellants containing permethrin or purchase treated clothing. ** Do NOT use on your skin, or allow it to be breathed in or ingested, and allow it to dry completely. ** (Permethrin can be found in Walmart, Dicks, Gander Mountain, and other sporting goods shops. Treated clothing can be found on line) Be sure to follow the mfg. instructions as several are in formulations and need to be applied correctly.

5-

Take a shower immediately after returning inside, and leave outdoor clothing outside if possible, or toss them into the dryer immediately on high heat. (tests show at least 10-15 min. and up to an hour to kill ticks depending on the heat settings and the amount of moisture in the clothing.)

6-

Do tick checks (Under Arms, In and around ears, Inside belly button, Back of Knees, In Hair, Groin area, Waist,

7-

Place tick tubes around your homes. (You can make your own using toilet paper rolls and permethrin treated cotton. Instruction can also be found on line. You can also purchase them by doing an on line search.)

8-

Maintain your landscape. Keep grass cut short in and around your homes, garages, shed and work / play areas. Keep brush cut back away from paths, which are best made from stone or concrete that ticks can't make nesting areas in.

9-

Check and treat your pets with collars, sprays and or oils.

10-

Ask your vet for best preventive measures for your pets and livestock.

11-

Save any ticks found and take them with you to your appointments, as if they only I.D. or if they test the tick and for what pathogens. If your doctor or vet doesn't test, consider sending them out to a lab yourself. Be sure of what the labs test for. Some will charge a fee for several tests, and some will accept them for testing in a program administered with funding through their state or organization. Check with your state health department, local universities, and labs.

12-

If you've been bitten, carefully remove the tick and use antibacterial soap to wash the area and your hands. Follow the above advice, and visit your Lyme friendly health care provider right away. (You may see or be told it takes 24-48 hours of attachment for transmission, however new studies are showing the possibility of immediate transmission. However the longer the tick is on the more chance of transmission. If the tick is engorged, it's taken it's meal and the chances are much higher.)

13-

If you notice symptoms: Skin rash, not always a bulls eye, influenza-like illness: headache, arthralgia, myalgia, fever, lymphadenopathy.

Lymphocytic meningitis with episodic headaches, subtle encephalitis with difficult mentation, Motor or sensory radiculoneuritis, Spinal radicular pain or distal paresthesias, Lyme encephalopathy: subtle cognitive disturbances, sexual disturbances, in ability to concentrate or multi-task as you once did. In children ADHD like behavior, bi-polar like personalities, depression, palpitations, facial palsy (stroke like symptoms), just to name a few… visit your health care professional.

14-

Print the National Institute of Health guidelines and take them to your health care professional with you to insure they are aware of the new updated treatment guidelines as many are still using the old guidelines very outdated.

15-

Continue to treat as your doctor recommends, and if you still have on going or increased symptoms promptly return to your care professional.

16-

Attend local meetings and event to learn more and stay abreast of the new updated information as they obtain it.

These tips will be posted permanently on "Prevention tips tab"

Susquehanna county organizations work together to inform the public about ticks, lyme disease, surveillance studies, and case studies.

The schedule of events started at 9 am with guest speaker

Dr. Ralph Garruto Research Professor of Biomedical Anthropology

. Dr. Garruto.presented on the science behind tick surveillance, areas of important attention such as the places we live, work and play, and not just the forests and fields. He presented studies of mice and the organs affected by the Lyme disease, and talked about how deer don't carry the disease and that the ticks tested from deer did not have the disease. The lecture was approx. an hour long with questions after by an attentive audience.

Emergence the second in a series by Under our Skin Productions was shown following, with a break to allow everyone to stretch and grab a snack offered by the County commissioners.

Second guest was speaker

Dr. Gregory Bach

D.O.,P.C. Family Medicine, Addiction Medicine, Integrative Medicine, and is a Congressional Medical Advisor. Dr. Bach presented cases he has worked on over the years and explained some of the issues with mis-diagnosis, and Lyme disease presenting as other illnesses that he was able to successfully treat once Lyme disease was determined. He also took questions from the audience after his presentation.

Approximately 75 people attended this event, and were able to select free literature offered by the Susquehanna County Tick-Borne Diseases Task Force, and our own Lyme Disease Coalition, Inc. as well as Mary Theresa Jurnack from

Jurnack's Naturally

who has helped many in our area with "the Lyme Diet".

WYOU TV was there to interview Dr.Garruto, and a few members of the audience which appeared on the palive section.

Guests had suggestions and talked before, during break, and after the event offering suggestions and thanked those of us involved for offering this "wonder presentation". One stated that it was a nice blend of science and health care. Others inquired of papers of the surveys, and more links to the information talked about here on the site.

This little article only covers a brief explanation of the entire presentation, but we have included links to the Guests so just click on their names to be taken to their site. Thank you all who came to enjoy a day of information, and we hope to see you at more of our local township meetings being held by our Coalition. (click on the "Calendar of Events" on the top of the page to see not only ours but others in and around the area.)

Your support is greatly appreciated.
Powered by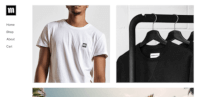 Create your own unique website with customizable templates.