​

May is Lyme Disease Awareness Month!Thursday April 26th,

the Susquehanna County Commissioners are set to proclaim May as Lyme Disease Awareness Month again this year. If you can attend this meeting to show your appreciation please do!

Saturday May 12th

, 2018 1:00 PM

Lyme Disease Coalition, Inc

. will have a tent set up on the green with information and awareness items.

A group of concerned citizens will be walking a short walk (due to many patients limitations) from the bottom of Public Avenue in Montrose, PA to the top Courthouse stairs to help raise awareness.

This will be our first year of what we hope to be an annual event. Interest is growing and we hope to include other organizations related to the conditions caused by Lyme and associated diseases.

Updates as the date grows closer will be posted on the

website calendar

, as well as

facebook page

. Please follow and share the event to encourage a large turnout. Wear green or something Lyme Awareness related to show your support.

If you'd like to volunteer to help with organizing or get involved in meetings, make a donation etc... email: ldc@lymediseasecoalition.org

http://lymediseasecoalition.org (Events tab)

https://www.facebook.com/LymeDiseaseCoalitionInc/


Lyme Disease Coalition, Inc. was recently asked to be a part of two local events, the Susquehanna County Resource Day and the Endless Mountains Empowerment Summit for Women on March 24th, 2018.
Thanks to the community and it's support of funding along with materials and supplies we were able to participate at both events with an estimate of approx. 200 attendees at each. These events each contribute to the area with information beneficial to the residents of not only Susquehanna County but also several surrounding counties. Gift baskets were awarded to those who attended in raffles throughout the day.
Lyme Disease Coalition, Inc. gave away a free tick kit at each event and free Sawyer Products as well as Butler Home Product. We thank these sponsors for their contribution to our "Target the Ticks" campaign.
​
​
The young ladies from Susquehanna Rocks painted a rock for us to help raise awareness too. The rock was left somewhere in Choconut and is to be found then replaced in another location for someone else to do the same. Once the rock is found the finder should post on their profile or that of one of the organizations and share to the other so we can follow the progress. We hope with each "find" someone will be made aware of the dangers of ticks and the diseases they carry.
​

---

Dr.Mather demonstrates one of his tests for infection. While

Colleen Schake

gives prevention tips to a captive audience.

Hundreds attended this informative event, where many asked for us to give presentations to their groups. Others were excited to possibly be trained to give more presentations to the groups they serve.

Networking with others to

#

worktogether

to help patients.

It was a pleasure to have time to talk with Dr.Mather a bit and learn some of what his practice do

es.
We have a great start for a good thing and hope to serve many more in this long journey combating the effects of Lyme and associated diseases.

This was a FREE event to our county organized by Commissions Warren & Hall. It was a very nice turn out. Thank you for your service and to all those who attended!

Several Representatives attended and several more introduced themselves as running for offices in the next election. This shows just how important FREE events such as these are.

Congratulations on a job well done

Karen Mitchell

and

Susie Simpson tend the table @ the women's empowerment, with a line waiting to talk with them.
​A

wesome ladies!

Thank you so much for your hard work!!
(Unfortunately there was not a photo taken of the "tick kit" winner at this event.

---

Be sure to use the link above to check the calendar of events for upcoming public events.
Use the contact us link to schedule an event for us to attend or to give a presentation to your group.

Powered by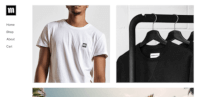 Create your own unique website with customizable templates.