Amanda B. Roome, with BU. will be Training us on how to do tick drags for useable data. With this information we hope to conduct tick collections around the county in efforts to find the area's prevalence for risk of Lyme and associated diseases. Information gathered will allow the LDC to coordinate prevention methods in the areas of highest risk first.

This is one step in a process; the LDC hopes to add tick testing once we have funding and an established relationship with a lab which will further the risk assessment.

Mandy Roome is a senior PhD student at Binghamton University under the direction of Ralph Garruto. Her interests are infectious and chronic diseases. She has performed extensive field and laboratory research on Lyme disease in the six county region of the Upper Susquehanna River Basin since 2012, follow up research on transmission of chronic wasting disease to humans since 2013, and chronic disease burdens in Melanesian populations in the island nation of Vanuatu since 2013.

Our Training session will include a tutorial inside, followed by hands on demonstration outside pending weather conditions.

1. The first aspect is demographic and behavioral training. This will allow you to understand the general area in which you are working. You will have people stand along pathways to record what they see, i.e. how many people they see, what these people are wearing, trash cans, what's inside of trash cans, etc. By having this information, you will be able to better understand the average risk that people are at within these areas Are there high levels of skin exposure (easier for ticks to bite)? Are people typically walking by (less of a risk) or sitting on grass, leaves, etc. (more of a risk)?

2. The second aspect is in tick collection. This involves going parallel to walkways (where you also do these demographic and behavioral observations) with a corduroy drag to collect ticks that are actively seeking a meal. You will measure your walkway distances and record the number of ticks that you collect so you're able to accurately assess the tick density along that pathway or in any area you choose to evaluate.

3. The third aspect will be identifying life cycle stage and sex of deer ticks. We can teach you how to identify larvae, nymphs, adult males and adult females. Larvae are not seen as a risk to humans, as they cannot carry B. burgdorferi, the infectious agent of Lyme disease. Nymphs are seen as the most dangerous stages to humans as they are small, about the size of a poppy seed, and adults are seen as less dangerous (though can still cause infection) because they are larger, about the size of a sesame seed, and typically removed by people before the infection can be transmitted.

4. The demonstration will be open to anyone wanting to participate, however you NEED to be dressed appropriately.

Please visit

http://lymediseasecoalition.org

and click on the events tab, open the event on the 10th, and you will find attached a document to use as a guide to prepare your clothing. Or send an e-mail to

ldc@lymediseasecoalition.org

and ask for a copy to be sent to you.

Please let me know if you plan to participate in the hands on demonstration so Mandy can be prepared with enough supplies to do so. Use the link supplied on the website, or call 570-500-LYME (5963) and leave a message with the number of attendees you will have.
Powered by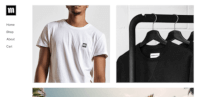 Create your own unique website with customizable templates.