The LDC., Inc will be hosting it's first fundraiser May 26th at Wisecrackers Comedy Club, 1280 Highway 315 Wilkes-Barre, PA. 18702
Laugh for Lyme is a Comedy Fundraiser just small enough for the Coalition to get it's feet wet.
Tickets can be purchased online here:
https://www.facebook.com/commerce/products/1645390682168569/
or by calling 570-500-LYME (5863)
Complete details:
"LAUGH for LYME"
A COMEDY FUNDRAISER
With Steve Shaffer,Eric Tartaglione, and Scott Bruce.
Doors open at 8 with General admission Seating
$20 per ticket.
You MUST BE 21 to Attend
Contact 570-500-LYME (5963) for Tickets or to Donate Raffle Baskets
or on line
https://www.facebook.com/commerce/products/1645390682168569/
Profits to benefit the Lyme Disease Coalition, Inc.
for Education, Prevention, Research, and Support.
Come out & Bring your out of town family or friends!
~Enjoy a night of Laughter & Support a worthy cause~

***YOU MUST HAVE TICKETS PRIOR TO THE SHOW OR IT WILL NOT SUPPORT LYME!****

No ticket sales can take place on the property!! All tickets not sold MUST be returned prior to the show so be sure to get yours ahead of time!!
(also these tickets are allowing 3 months to use, so if you can't make this night, purchase your tickets and attend another show and your $$ will still support LYME!)

Flyers have been added in an update and we appreciate it if you can print and distribute them.
Thank you for your support and helping us!
​

Powered by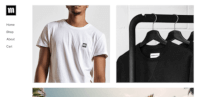 Create your own unique website with customizable templates.