Lyme disease, Opioid addiction, Suicide~ What to the three have to do with one another?
Hopelessness…

Let's take a look at three major increasing risks here in Pennsylvania. While all are on the rise, opioid addiction and suicide are being taken seriously. Many in both the medical community and the local government are all backing funding for anything to support a decrease, yet Lyme disease is still pushed off to other areas.

How do you combat these critical issues? Just one thought since anyone with a chronic illness suffers with decisions on all of the above…
Suicide often thought of while living with increasing pain and the inability to get relief, feelings of being alone with no "support team". Does this Sound familiar? It does to anyone living with a chronic illness, especially if that illness is not well known or understood.
Let's also look at why and how people get addicted to opioids….
Does it start out with a prescription for pain? The kind of pain that doesn't seem to go away? The kind caused by an incurable disease the medical community would like to ignore?

People need the ability to function. When you live with pain on a non-stop basis, your muscles spasm, nerves get damaged in ways that leave a permanent pain in many cases. Some may come from an injury; others come from viruses or bacteria such as Lyme disease that invade your body. MS, lupus type illnesses caused by unknown sources. Although Lyme disease is getting more recognition and showing possibly to be linked to many of these other conditions, it leaves many untreated, undertreated and left on their own defenses. The reasons appear to be a disagreement in the medical community in treatment. Otherwise call "Lyme Wars". Many scientists for years have searched for and studied antibiotics that will cure this disease with no one certain treatment being successful. Others do not believe extended courses of an antibiotic will help withholding further treatment for the bacteria, while issuing either painkillers or some kind of psychiatric drug to alter how the brain deals with pain. That brings us to the opioid addiction.

Many of our citizens' once active healthy contributing members of society cecum to a life of isolation caused by the pain they suffer. While many can't see how they suffer due to pain that can't be seen, they then ridicule the patient due to their lack of work and contribution to society of which they once were very active with. The majority of those now suffering in pain were for many years, not only performing a normal job, but several side jobs, or volunteers at events including sporting events for their children. Their work ethics and history overlooked once they fell sick with either pain or inability to think. Scorned by the very people who were supposed to "love" them. This is isolation and another kind of pain. Painkillers or brain altering kind of drugs the medical community will prescribe become the only relief insurance will cover.

Therapies such as physical therapy, chiropractic care, acupuncture and even natural herbal remedies all shown in studies to help elevate or illuminate pain along with talk therapy (counseling) are not covered enough by insurances. One patient can be taking a pharmaceutical that costs over $200, multiply that by the several being taken by just one patient $600 let's say, just for a light figure. This cost for one month would more than cover a months' worth of either of the other "therapies" mentioned previously but are billed as a co-payment of at least $40 each visit. This type of treatment also calls for a "referral" (script) from their PCP. If this type of therapy, any combination of therapies, were to be covered to the extent the pharmaceuticals are, common since shows not only a decrees in the financial obligations, a decrees for the need in pain meds, improving the quality of life.
Improve the quality of life and reduce the risk of addiction and suicide.

When scientific studies show effectiveness of alternative therapies for pain and our insurance companies won't pay at the same rate as a pharmaceutical drug there is something wrong with our system and changes need to be made. This inability to cover the larger co-payment drives patients to the less expensive alternative.

This is a start to reducing all three of these critical conditions. It does not cover all the problems with any of the three but it does address part of all three of these issues and is not something we can do alone, "we the people" need the help of those who pass legislation to insure proper care to our citizens. Fair treatment means the therapies that have shown to be effective in studies to reduce pain, also reducing the effects of chronic conditions all get fair and equal insurance coverage to make it affordable to those who might otherwise turn to the "drugs" or "suicidal" relief.
Join in the fight against all of these diseases to help reduce the future increase in fatal outcomes.
Write your representatives and make a small donation be it in-kind or monetary, every small contribution adds up and shows those suffering they are not "isolated" or alone.
Lyme Disease Coalition, Inc. – 570-500-LYME (5963)
​ldc@lymediseasecoalition.org




"STOP THE SILENCE"!
Powered by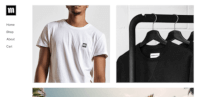 Create your own unique website with customizable templates.