This is something I've tried to get my doctors to do for a long time. Not because I don't believe in Lyme Disease, but because I believe Lyme Disease can cause or be the cause of a multitude of other illnesses. Why do we focus so much on just treating the lyme disease, and stop looking at what else it may be causing issues with. I know my doctors quit looking after finding lyme. Never testing for other issues. The more tests I inquire about the more they do, the more they find. NO I'm not looking for another diagnosis. I'm looking for what it is causing and what it is damaging. We need to look further to see what the long term effects of Lyme causes, and what treatments help slow the progression not just what is going to cure it. Finding other issues may help find treatments that could help save our lives.
​Please feel free to comment below in the comments section.

Powered by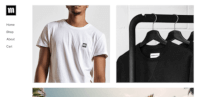 Create your own unique website with customizable templates.