Colleen Schake

Lyme Disease Patient for over 5 years, founder of Lyme Scout, (a resource page on Facebook running for over 3 years), co-founder of Montrose Area Lyme Disease Support Group & member 2+ years, member of Susquehanna County Tick-Borne Diseases Task Force for approx. 1 year.
Colleen has been a self-employed business owner operator for over 30 years while also working both full and part time jobs in the areas of merchandising, office management, photography, graphics design, landscaping, income tax preparation, construction, a cooperative Store Manager, and customer service rep. along with freelance writing for local newspapers while raising 2 children and coaching one's minor league ball team along with her husband

Karen Mitchell

​Lyme Disease patient for over 10 years, member of Montrose Area Lyme Disease Support Group, member of Susquehanna County Tick-Borne Disease Task Force.
Karen Mitchell comes to the Lyme Disease Coalition with a BS in Secondary Education, majoring in History and Political Science. She graduated from Midwestern State Univ., Wichita Falls, TX, which she achieved as an adult. As well as 3 years of substitute teaching in NE PA and summer school at Elk Lake HS, Karen also has 19 years' experience in casework for area agencies; 8 in BSST Area Agency on Aging, and 11 in Susquehanna County Children and Youth Services. She studied and practiced massage therapy and alternative healing for 3 years. Karen along with her husband, were joint owners of Wysox Quick Lube for 12 years, and together they have raised 3 very successful daughters.

George Sprauge

Lyme Disease patient care giver. George is safety coordinator with Linde Corporation construction position, foreman, and assistant supervisor for the past 5 years. 21 years employed overall with Linde in a management position. Past experience in the automobile repair service, as mechanic, manager of auto service center and owner operator for 17 years total in the automotive industry. Former head of maintenance for local YWCA, for 3 years in charge of maintenance and security, along with coaching minor league baseball, football, and board member of local football sports team for 3 years, and was an active scout leader, while raising 3 children together with his wife.

Board member related activities
​Lyme Disease Coalition Board Members Community ActivitiesFounded:
August 9, 2013 – Lyme Scout a social informational page created on FaceBook, To share creditable information on Lyme disease, encourage community involvement and interest in forming a support group.
July 6th, 2016 - The Susquehanna County Lyme Disease Support System, which began as "the Susquehanna County east side support group, In social media now with 43 members.
November 15th, 2016 -
Lyme Disease Coalition, Inc.
-To enhance and extend the efforts of the state and local government's efforts to better educate the public , to get involved with studies and surveillance projects for our area in order to gain better insight to the problem areas, to help struggling patients gain access to professionals to assist them through the physical and psychological struggles, and to reach out to professional health care providers for better care and understanding of the diseases.
December 10th, 2016 - Attended a work session with Organizers PALYME, and educational session, "Natural Treatment of Lyme and Chronic Infections," with Dr. Lee Cowden as guest speaker in Harrisburg
December 15th, 2016 – First LDC meeting was held in New Milford at the Rod & Gun club with the help of the Rifle & Pistol club's John Ord.
Currently:
we are working on venues in 6 areas spread out around the county to bring informational education in prevention and awareness meetings to more areas of the county. Our efforts are to help stop the spread of the disease and to engage the residence of the county in the knowledge of Lyme and the possible illnesses it presents.
Meeting with local officials, organizations, and professionals to create our supports committees to "work together against Lyme and associated diseases"..
Co-founded
April 27th, 2015 - Montrose Area Lyme Support Group, along with Phyllis Konstas, and held our First Montrose Area Lyme Support Group Meeting. Now with 27 members.
Designed & Created Flyers and our first brochure March 16th, 2015, followed by remaining flyers, yard signs and business cards.
Attended / Participated in, all but one support group meeting due to a medical appointment. Until January 2016 when Phyllis Konstas took control and all aspects of the group management were handed over to pursue the Coalition functions and duties.
Attendance / Participated in:
March 20th, 2014 - Attended a conference held at Suny Broome with guest speaker Dr. Stephen Bock MD – Colleen Houck, and the leaders of the Southern Tier Lyme Disease Support Group Organized.
http://news.sunybroome.edu/buzz/lyme-disease/
April 5th, 2014 - Attended a community awareness Informational which was held at North East Bradford School announced by A Hope for Lyme, and organized by Jim & Casey Crawford.
April 6th, 2014 - Attended 1st meetings of the Southern Tier Lyme Disease Support Group – Founder Colleen Houck - To gather with others suffering from or caring for others with Lyme disease. Meetings were moved to Chenango Bridge and after one meeting it was decided too far to travel.
May 10th, 2014 - Attended May Day Project, another Gathering held at Cabela's in Hamburg Pa., where we handed out brochures, tick I.D. cards and answered questions from shoppers interested in Lyme mainly due to their pets, many of which were unaware the disease could also affect them.
March 2016 – Dairy Days at the Elk Lake School – Information table
August 20th, 2016 – Woof Stock , Salt Springs State Park – Information table
September 3rd, 2016 – Salt Springs Celebration, Salt Springs State Park – Information table
May 9th, 2015 – Lyme Disease Conference at the Innovative Technologies Complex, 85 Murray Hill Rd., Vestal. Co-Sponsored by Binghamton University and Southern Tier Lyme Support Group.
May 7th, 2016 Lyme Disease Conference at Binghamton University, Binghamton, New York.
December 10th, 2016 – Natural Treatment of Lyme and other chronic infections. Harrisburg Pa. = invite only informational, work session and training by Dr. Cowden
Memberships:
October 2015- Joined Susquehanna County Tick-Borne Diseases Task Force and present for all but one meeting due to medical issues.
Events & Activities involved in with the SCTBDTF:
Designed & Created SCTBDTF logo
April 2nd, 2016 - Event at the Montrose H.S. with the film "Under Our Skin" and Dr. Daniel Cameron LLMD and member of ILADS as Guest Speaker.
Provided brochures, and educational material as well as organizational activities.
May 2016 - Lyme Disease Awareness Month. – Provided and posted ribbons and signs along the Court House, green and avenue to bring Awareness to the Lyme epidemic.
June 15th, 2016 – Tick Talk event – With assistance from other organizations, able to reach out to ESU's forensic scientist Nicole Chincilli who with funding from Pa.'s act 83 did a presentation "Tick Talk" held in the Harford Pa. Fire hall by the task force, where she spoke of the 3 top ticks in our area and the pathogens they carry. During Q&A she was joined by our own Diane S. veterinarian from Montrose, Jane Osborn Nurse with state health.
Designed & created flyers and program for this event, as well as organizational & distribution of flyers for these activities.
July 4th, 2016 – Entered a float in the Montrose parade theme being "the Olympic Spirit" which showcased the area's 3 most common ticks and represented the hurdles Lyme patients must endure struggling with these diseases. Approx.20 family & friends sporting "target the tick" t-shirts joined in handing out educational book marks, brochures, candy, and other promotional materials, started out with us and several joined in along the parade bringing in approx. 30 or more by the end of the parade. From this we received questions on "how to target the ticks", and calls and texts to thank us for our support, as well as the need for health care, & mental support in dealing with the issues.
We Provided the trailer, and majority of supplies, and promotional material, as well as creating the bookmark & media support.
March 25th 2017 - Susquehanna County Tick-Borne Diseases Task Force Presentation - Coordinated and secured the Elk Lake High School venue, both guest speakers, arranged media support with local newspapers (articles and what's happening sections of at least 4 local and surrounding papers), as well as social media (web site, 2 pages, twitter, and several groups).We created & distributed, flyers and brochures at the event along with manning & supplying promotional items for our fundraising efforts, and post event local news and social media.
Currently working on
:
Preparations for up and coming meetings, new relationships for venues & speakers, presentations, web site updates, research updates, and finalizing 501c3 status and New articles for local newspapers.
Additional activities;
Throughout the process, created flyers, brochures, bookmarks, and other promotional items which we also helped to distributed around the county to help raise awareness.
Submitted articles and event schedules to local newspapers, (Wyalusing Rocket, Susquehanna County Independent, & the Susquehanna County Transcript) along with WPEL radio station, as well as publishing local community events on social media, and building a web site to share information & collaborate with other groups and organizations.
Provided event planning & coordinating as well as administrative assistance, and budget estimates.
WNEP Events
http://wnep.spingo.com/mobile/events/5578110
WPEL radio community informational By David McFadden air dates:
6/18/2016, 6/25/2016, and 12/17/2016
Nov. 25th, 2015 – Contacted by Regge Episale for an interview on my experiences with Lyme disease, which I invited other guests to join in on, and later published in The Susquehanna County Independent, where there was some confusion and combining of the Colleen's symptoms, but accurately represented the issues with Lyme disease.
http://www.susqcoindy.com/PS/2015/11/25/group-battles-lyme-with-information-support/
The above activities should also clarify any confusion there has been with the social media and what is a "page" and what is a "group" and who manages these as they too have been reported incorrectly.
Other activities include attending a Pike County Task Force meeting to observe the operations, and gain knowledge and insight to other areas.
Communications with township, county, state, and other governmental officials about Lyme disease and the need for government intervention to provide aide in this epidemic, through social media, letters, e-mails, phone conversations, and in person communications.
Powered by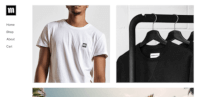 Create your own unique website with customizable templates.